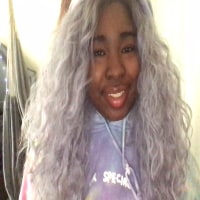 My story
I am an artist at my core and I live for all things creative. Music and poetry have kept me afloat in my most tumultuous times, and I've been told that I write powerful words. Now I am learning how to combine them with music and craft professional, relevant, cohesive, bodies of work. I also plan to help other artists do the same in a safe and supportive space.
Student Motivation
Tell us why need this funds?
I am a full-time student who is currently out of work. I am a self-employed skincare therapist and I was just starting to build up my clientele before the pandemic started. Unfortunately they are not comfortable receiving services at this point. As a result, I have almost no income coming in and I still need to pay my tuition and help my family pay bills. If I could reach my 40,000 goal, that would be enough to cover my tuition and pay some bills. Anything towards that amount would greatly appreciated!
What do you want to be in your future?
Who is your role model and why?