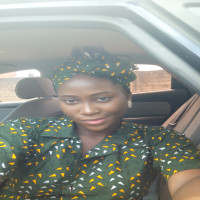 My story
Hi, my name is Victoria Hart and I come from a family of three. Born to Mr. &Mrs. Hart in the heart of River State, Port Harcourt. I'm a just but a girl who has a lot to offer in this world, who has a lot to innovate, a lot to remodel, a lot to repackage, a lot to change that will turn around the situation of things in this country and beyond. I'm a writer but sometimes, I feel lazy to write. 😁 I even signed up on medium to enhance my writing, signed up on IG to take it to the next level.
Student Motivation
Tell us why need this funds?
Hello, good day ScholarxFamily, I'm truly truly grateful for this amazing platform that is dedicated to solving the problems of needy students. You all are Wonderful and Amazing. It has always been my wish to enter the University for the past 6years,however I couldn't, due to some circumstances and earlier this year I registered for another jamb after several trial. Passed my Jamb and registered for my school's Post Utme. I passed that also and now, I'm finally admitted all to the Glory of God and how he did it, I know not but I know it's a miracle. My only setback is funds, my dad is going through a lot and I started something to help myself out but it hasn't amounted to anything yet. I will really be grateful if I'm assisted so I can pay my schools acceptance fees as that is a criterion to becoming a full student. I am so grateful and appreciative if I'm assisted. Thank you.
What do you want to be in your future?
To be the World's Leading Digital and Strategic Writer, Technical Writer, Human Psychologist and Sociologist.
Who is your role model and why?
My role models are; Oprah Winfrey, Kylie Jenner, David Ibiyeomie, Adesua Etomi, Favor Gilbert, and Theophilus Enyinayah
Victoria Hart

STUDENT INFORMATION
Academic Level: University Aspirant
School: University of Benin
Location: Nigeria
₦
0

raised
0

% of ₦

60000