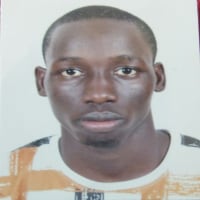 My story
Am name is Abdullah Dabo I belong to a family of eight children my father is late. Am a muslim.
Student Motivation
Tell us why need this funds?
I need money to be able to fund myself for the university. The amount I type above will help me complete my school, I was sponsored by my dad throughout all my schooling but since he pass away it been 4 years now I have completed my secondary school but none of relatives are ready to help me through school.. I am in desperately in need of for assistance to complete my school and helprelatives my community and the less fortunate has me to help them through school.
What do you want to be in your future?
Computer science
Who is your role model and why?
Abdullah Dabo

STUDENT INFORMATION
Academic Level: Secondary school graduate
School: Siddiq senior high school. Agona Nyakrom Ghana.
Location: Nigeria
₦
0

raised
0

% of ₦

150000