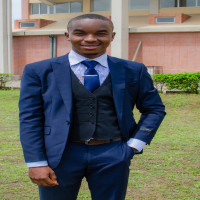 My story
I am a First Class graduate and the best graduating student from Botany department Lagos State University 2017/2018. It has been my greatest dream, becoming a medical doctor, that is why I have taken it upon myself, despite my qualifications, to pursue that dream. I'm very passionate about service to humanity. I participated in politics as the president through my time in school and also volunteering activities. As a 100 level student, I believe with the help of Scholarx, we can achieve lots.
Student Motivation
Tell us why need this funds?
It has not been easy alternating school and work and my parents do not have so good jobs. If my fund request is granted I feel, it would cover the major funds for my fees and accomodation. And this will make previous available funds for me to volunteering services which is also in line with your goals to provide quality education for kids and youths.
What do you want to be in your future?
Neurosurgeon
Who is your role model and why?
Ben Carson MD.
Ibrahim Idris

STUDENT INFORMATION
Academic Level: Medicine and Surgery - 100 Level
School: Lagos State University
Location: Nigeria
₦
0

raised
0

% of ₦

100000