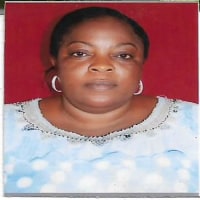 My story
I am a civil servant willing to upgrade my qualification and make progress in my field. Personally sponsored myself in school and at the same time train my two boys.
Student Motivation
Tell us why need this funds?
My Masters program in Human resources is of key importance to me to climb up the corporate ladder I'm my organisation. The Funds will be added to the N150,000 I already have to pay up my Tuition fee.
What do you want to be in your future?
Human Resource Expert
Who is your role model and why?
Wole Soyinka