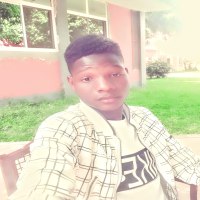 My story
Born and bred in Basse town; The Gambia. Schooled from primary to senior Secondary in St. George's Lower, St. Mulumba's upper, Nasir senior schools respectively. Served as headboy in St. George's Lower, St. Mulumba's respectively while as assistant headboy in Nasir. Deeply involved in sports particularly soccer. Won major trophies from community level, school level and regional level. Called for trials in The Gambia U17. Finished high school 2019. Gained admission to university of The Gambia.
Student Motivation
Tell us why need this funds?
I scored 4×A1 and 5×Bs in my high school WASSCE exams, and was the highest graded student in my school consecutively each year. I also received recommendation for exemplary extra curriculum activities. However, I've gained admission to university and have tried to pay first semester's tuition feeS (40%) so far and my family has tried as much as they can but am stuck. If I do not pay the remaining first semester's fees this week and pay for the second semester, I will not be allowed to continue and will have to drop out of university with no other options to progress.
What do you want to be in your future?
Accountancy
Who is your role model and why?
Isatou Camara (Mom)
Mamudou Jallow

STUDENT INFORMATION
Academic Level: University undergraduate
School: University of The Gambia
Location: Gambia
₦
0

raised
0

% of ₦

115000